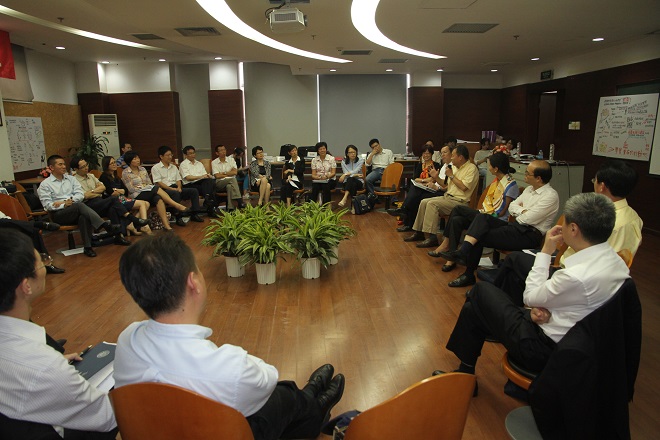 The Executive Training Center
, established in 2000, provides leading executive training programs on public policy and management in China. Programs are tailored to meet the training needs of officials from central and local government agencies. Taught by selected faculty members of SPPM as well as others in and outside of Tsinghua University, the center offers various training programs in public policy and management ranging from 3 days to a full year.
Programs for China Leaders
Joint executive training program with Harvard Kennedy School, and Development Research Center of the State Council of China. Participants are Director-general and vice minister level officials. This well-known training program has trained over 500 officials from 2002-2013.
Joint executive training program( IDEAS CHINA) with MIT Sloan School of Management engaging leaders across sectors by going through a profound learning process. Over 60 participants joined in this program in 2012 and 2013, respectively.
Joint executive training program with School of Public Health, Harvard University, and Ministry of Health of China. 6 classes from 2006 to 2011 in health policy and management have been provided to officials in health related government agencies and managers of major public hospitals throughout the country.
"About China" Programs for International Leaders
Joint executive training program with IBRACH (Institute for Brazil-China Studies) on International Public Administration trained 20 participants working in both public and private sectors from Brazil, 2012.
Tsinghua SPPM hosted 19 government officials from the Greater Mekong Subregion -- Cambodia, China, Lao PDR, Myanmar, Thailand and Vietnam -- in a five day intensive training course organized by the Asian Development Bank (ADB)'s Phnom Penh Plan (PPP), and co-taught by Tsinghua SPPM and Harvard Kennedy School professors from May 22-27, 2011.
For International Program